About Tom Danis
I am a certified Gestalt therapist, educator and coach who has worked with adolescents and their parents for the past 18 years.
I am passionate about helping teens, their parents, and couples create vibrant relationships that lead to healthy families. I bring a sense of clarity, strength and hope to situations where people feel stuck.
How I became a teen counselor and parent coach
My unique background of high school classroom teaching, private practice psychotherapy, and leading various personal development groups has given me an intimate understanding of the struggle that parents, teenagers and couples are experiencing as they navigate their relationships.
My success in the therapy field comes from my intuitive ability to help both parents and teenagers see stumbling blocks that get in the way of healthy relationships. I cherish this work and the importance it holds in changing the lives of teens, parents and families.
My professional training
I have degrees from Oberlin College and the University of Dayton, where I received a Masters in Clinical Counseling.
I've trained extensively in Gestalt Therapy and Process with both the Gestalt Institute of Central Ohio and Gestalt Associates Training Los Angeles.
I have had the benefit from learning firsthand from many of the "greats" in Gestalt Psychotherapy including Norman Shub, Bob and Rita Resnick, Sonia Nevis, Joseph Zinker, and many others.
I am currently a Licensed Professional Clinical Counselor in both California and Ohio where I work with teenagers, parents and couples.
Over the years, my training has been extensive and focused on working with teens, parents and couples.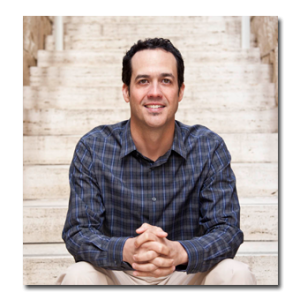 Qualifications
Masters in Education, Community Counseling.  University of Dayton, 2004
Bachelor of Arts, with Honors, Oberlin College, 1995
Gestalt Therapy Postgraduate Training Program/Certification, Gestalt Institute of Central Ohio, 2005
Clinical Counselor Trainings
Advanced Gestalt Therapy Training, Gestalt Associates Training Los Angeles, 2007 to 2009
Supervision and Group Process with Sonia Nevis and Joseph Zinker.  Gestalt International Study Center, Wellfleet MA
"The 7 Scenarios in Couples Therapy", Gestalt Institute of Central Ohio
Advanced Gestalt Theory and Group Process.  Association for the Advancement of Gestalt Therapy.  Amsterdam, Netherlands
Heart to Heart:  Learning To Love, Gestalt Institute of Central Ohio.
Parenting from the Heart, Gestalt Institute of Central Ohio
I am committed to my own personal and professional growth to make my work as a therapist and coach effective.