Counseling for Teens: My Approach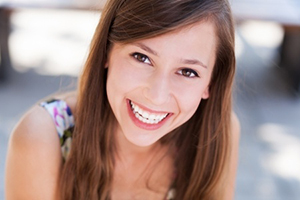 I believe that it is essential for a teen counselor to focus on building a relationship of trust and understanding with the adolescent or teenager he or she is working with. My years as a teacher have gifted me with the experience to connect with teens as the starting point for their improvement. My approach to counseling for teens is based around the basic idea that as young adults, teenagers deserve someone who can meet them at their level so they feel safe to communicate.
If you live in the Burbank, Santa Monica, or Los Angeles area and are interested in working with a counselor who approaches counseling for teens from a different angle, contact me today to learn more about my approach and determine if my services are a good fit for your needs.
A Different Approach to Counseling for Teens
When it comes to solving the problems faced by teens and their families it is important to remember that teens make mistakes because they are still growing. No one is perfect, and no one can arrive at the right answers without getting a few things wrong. This is the way I think of the struggles your teen has. Deep down, they want to do better, but social pressures – especially in our ever-increasingly interconnected world – can make it difficult or impossible to grow. Counseling for teens must recognize and trust that teens really do want to make the right decisions.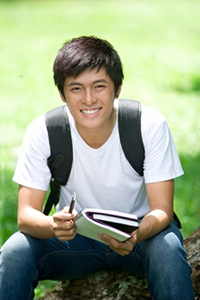 My work with counseling for teens is bases on the Gestalt/Oaklander model of therapy with adolescents. I start with a genuine interest in who they are, what they know about themselves, and how they see the world. My experience over 18 years working with teens has shown me that when approached with an open mind and lack of judgment, they are more open. It is through creating this connection that they can better grow and arrive at the constructive goals needed for change.
Creating a sense of confidentiality is critical in counseling for teens. Teens need to feel that they can talk honestly and openly if they are going to effectively work through their struggles. I make clear to them from the first session that what we discuss stays in the room, with the exceptions of abuse and self-harm. In knowing that they can open freely when they see me, the therapy can impact them.
At the same time, I make sure that parents are part of the process. That is the other side of helping teens, because counseling for teens cannot succeed without parental involvement and awareness. As parents, you want to contribute to your child's growth, and I believe in honoring that in therapy. After meeting with your son or daughter and establishing a solid connection, I have "feedback session" with the parents at my Santa Monica or Burbank office. This meeting is an important way for me to address issues the teenager asks me to bring up as well as an opportunity to talk in dept about what is important to you. From there, the struggles of your teen can be worked through in an holistic way that can help them get to where they need to be.
Learn More About Counseling for Teens in Santa Monica and Burbank, CA
If you are interested in a new approach to counseling for teens or if you are just beginning to consider teen therapy, I am happy to provide answers to your questions. I am always prepared to speak with new patients throughout the Los Angeles area including in Santa Monica and Burbank. Contact me today to discuss whether my teen counseling services can provide the help you and your family need to grow together.