How to Choose the Best Couples Therapist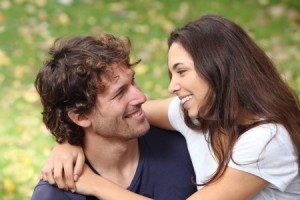 Dealing with relationships along with the stresses of everyday life can be frustrating. At times, when your relationship struggles or you fail to connect, sitting down with a professional couples therapist can help. Couples counseling can help you address underlying issues and allow you and your partner rekindle the affection that brought you together in the first place. Therefore, searching for the best couples therapist may be the greatest thing that you can do for your relationship. However, finding and selecting the best couples therapist can be a difficult task.
As a respected couples therapist in the Los Angeles area with offices in Santa Monica and Burbank, CA, I work with couples in all stages in life. If you are having challenges in your relationship or you want to further strengthen your bond, contact me online or by phone today. I will be happy to work with you and to take part in your journey to build a stronger relationship.
A Guide to Selecting the Best Couples Therapist
When it comes to selecting the best couples therapist, the choice is not easy. It is important that you choose a therapist with whom you are comfortable. They should also be experienced and qualified to help in your situation. When selecting the best couples therapist, the following are some key things you should seek in a good counselor:
Knows what you want to achieve: A good couples therapist knows and understands what you and your partner want to achieve. You may have trouble determining your exact goals at first, but with excellent facilitating skills he will be able to help you open up and guide you in the right direction. In Los Angeles, I have worked with many couples and have experience helping couples determine and set their goals for therapy including deciding if/how to end their relationship.

Is willing to listen and respond: The essence of powerful therapy is experiencing a dialogue. A couples therapist must have the ability to listen—not just hear. I believe that couples benefit greatly from going to a session where there is someone who can allow you to say what needs to be said and facilitate communication. Listening helps bring out hidden thoughts and feelings between partners—an essential part of any couples therapy session.  But it can't just be listening.  Responding to how the couple deals with what they are saying gives the couple a framework upon which to deal with their issues and rebuild as well as a sense of hope in successfully navigating their struggles.
Can work with a couple without taking sides: An experienced couples therapist knows how to help both individuals in a couple to grow in their awareness of how they are interacting in their relationship and how they do or do not make enriching contact with the other. To help both do this, the therapist needs the experience and confidence in their work to challenge both individuals without taking sides and making one of the two the "bad guy". Both people in the couple need to feel as though they can be open and trust the couples therapist to work in their best interest.
Is well-trained and experienced: Education, real-life learning, and experience are characteristics important to a couples therapist. Effective listening, timely intervention, and quality facilitation are important marks of a good therapist. As a Los Angeles couples therapist, I have honed these skills over the years with continuous education and depth of experience, as well as interaction with different types of individuals and couples. I have worked with all types of couples including married and unmarried, together for decades and newly connected, with and without children, gay and straight, and blended families.
Has the ability to adapt: A couples therapist must have the skill to adapt to any couples' situation and have the capacity to see relationship problems in the eyes of the partners. This aptitude helps prevent false assumptions, sweeping recommendations, or even heightened conflict between the two. It is also an acknowledgement that couples are unique on their own, although their problems may appear similar to the experiences of other people.
Contact the Best Couples Therapist in Los Angeles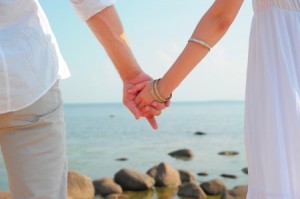 If you are looking for a couples therapist in Los Angeles that has the experience and skill needed to help you achieve your relationship goals through dedicated counseling, I can help. With over 10 years professional experience as a couples therapist, I have worked with parents, teenagers, and couples of all types (married/unmarried, heterosexual/homosexual), and I find passion in helping people create and establish vibrant relationships.
In Santa Monica/West Los Angeles and Burbank, CA, contact me today to learn more about how I can help and to get more information about my services.