Couples Therapy: Marriage & Couples Counseling in Los Angeles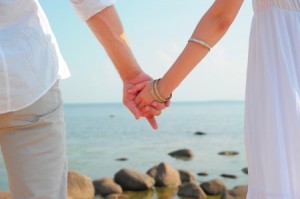 A positive and fulfilling relationship is founded on awareness, communication, and perseverance. Relationships often end when couples find themselves in a persistent state of unhappiness, which creates deeply felt pain that can go beyond the relationship to affect the partners' daily lives. When couples are in the pain of a struggling relationship it is harder to see the good times. People become caught in a loop of frustration and disappointment and are not sure how to get move through. Couples therapy can reveal the tools you need to renovate your relationship.
In order for two people to succeed in a relationship, couples need to form a channel of intimacy that sustains and satisfies them through both good and difficult times. They also have to be able to face the differences that are invariably a part of two unique individuals building a relationship. A great relationship is not without conflict; it means that you are able to acknowledge differences of opinion and know how to move through these disagreements for the sake of the relationship and each other. Couples therapy can help you to learn techniques to help you work through and grow from disagreements rather than suffer through them with unhappiness and resentments.
My work as couples therapist is based on Gestalt couples therapy. My goals are to build awareness of how you and your partner end up in the vicious cycle of continual pain and fighting, to teach couples how to face their differences, and to help couples understand how doing these will help them gain the intimacy they desire and deserve. Together we can learn what makes your relationship difficult, and more importantly, what makes it great. Couples therapy can help to show you the whole picture of your relationship so that it grows and fulfills you rather than being a source of worry.
To learn more about how I can help, contact me online or by phone at 323-545-3562 to schedule an appointment at my office in Santa Monica or Burbank, CA today.
How I Approach Couples Therapy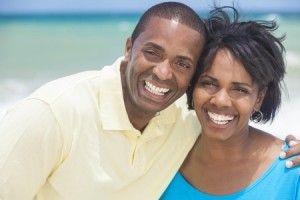 When it comes to couples counseling and therapy, I work with couples at all stages of their relationships. Whether you are married or unmarried, have children or not, beginning or considering ending, I believe that couples therapy can help a struggling relationship, and I am available to help yours.  I bring over 10 years experience to this work and an understanding of all of the situations that couples face.
As each couple faces different issues, I tailor my couples and marriage counseling services towards the unique concerns faced by a couple in whatever stage of their relationship they find themselves. When working with a couple, I observe the couples' struggles and strengths to naturally understand how the relationship influences the two people as well as any children or family members affected by the relationship.
Learn More About Couples Therapy
If your relationship is struggling, contact me today to learn how couples therapy can help. Whether it is to build your relationship back up to the place where you know it can be or to help determine if/how to end a relationship, I am here to help. With offices conveniently located in Santa Monica and Burbank, CA, I can work with couples throughout the Los Angeles area. For couples counseling and therapy, call me today at 323-545-3562.
For more information about couples therapy see: