A Weekend That Matters
Find more meaning in life through a weekend of growth, honesty and connection. Join my Gestalt personal growth weekends where you and 9 other participants can have a dynamic experience of exploring who you are, where you want to be, and what roadblocks are in your way. These weekends give you a chance to work on yourself and address issues with an authentic and supportive community of people.
Gestalt growth groups are a unique experience that give you a chance to explore yourself both on the individual and interpersonal level. Gestalt therapy deals with the whole person, encouraging a balance between body, emotions intellect and imagination.
The power of a Gestalt group is that it brings the "real world" of interactions, personalities and group dynamics into your journey of personal growth. You can explore the aspects of your life you wish to change while seeing how the issues help you to connect or distance from others. My weekend groups are comprised of people from all walks of life with a variety of background and interests. The one thing in common is that everyone present wants to grow.
These weekends specifically give you the opportunity to
Work on contact and awareness with others
Foster your capacity to be imaginative
Examine patterns you've developed in life and assess their usefulness
Experience in a clear and supportive way how you impact others
Better understand both the struggles and opportunities in your life
Have a safe setting to experiment with being different in the world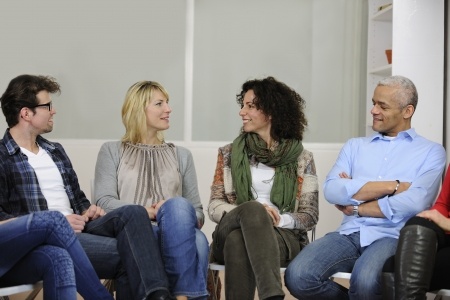 I facilitate each members exploration and invite others members to offer feedback regarding how your personal work impacts them. There is time for everyone to "work" if they chose, but no one is forced to do so. Group members are invited to participate in the way that they feel most comfortable. I also encourage each member to try and take responsibility for what he/she needs and ask for it.
Details
When: 9:30 to 5pm both Saturday and Sunday. Participants expected to be there both days. There is a 1½ hour lunch break where participants can choose to eat together or spend some time alone.
Cost: $250
Location: West Los Angeles and Bexley, Ohio
Facilitator: Tom Danis, LPCC.
Join me for this dynamic and impactful experience. For more information contact me at 323-454-3562 or email me at tom@tomdanis.com