The Goals of Marriage Counseling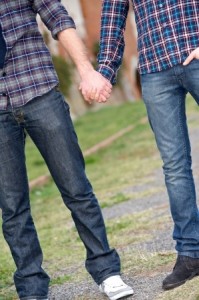 Marriage is a union of two different and unique individuals. Because of differences in personality, it can become quite stressful. Conflicts will arise, and if not addressed, can lead to dissatisfaction and resentment. Marriage counseling aims to mend the rift between couples. Couples who undergo counseling sessions are given the opportunity to look deeper into their relationship and reinvigorate the passion, connection, and emotional investment they have for each other.
As a marriage and couples counselor with over 10 years experience, I have offered marriage counseling in Los Angeles for many different types of couples in all stages of life. Regardless of what your goals may be, I can work with you to achieve these. With two practices in Burbank and Santa Monica, I have provided marriage counseling in Los Angeles and helped many couples address the ups and downs of their relationship. To learn more about the goals of marriage counseling and how I can help, contact me today.
Marriage Counseling Goals: How Counseling Can Help
Helps You Re-Refocus Your Commitment and Connection
Successful marriage counseling can address a variety of things that can happen after two people make and continue to build upon a commitment to each other. It helps couples pay more attention to the bond that brought them together in the first place and nurture the connection over time.
When two people have been together for a period of time, the focus tends to shift to the ongoing stresses, issues, and difficulties that life often presents. At times, it is important to be reminded of the reason that they chose to be together. In this way, counseling helps couple re-discover the meaning their union and the commitment they made to each other.
Creates Awareness in Underlying Issues
Marriage counseling gives people the awareness needed to notice and address the ways they are growing apart. When things start falling apart, couples often find themselves looking the other way in the hope that ignoring the negative aspects of the relationship will make them go away. By acknowledging what is wrong and working with a skilled marriage therapist, couples are able to find out how to do things right. Marriage counseling offers a venue to mend and rebuild relationships.
Acknowledges Your Individuality
Marriage counseling helps couples avoid the trap of becoming fused as one rather than growing as two distinct people. Part of a successful marriage is discovering how to be with another and still maintain your own unique self. It is in the blend of individual distinctions that couples find more dynamism and satisfaction in their relationships.  Even though couples are "united as one" when they professed their marriage vows, they are still two unique individuals.
Helps You Learn to Handle Disagreements and Disagreements
As two unique people, differences will inevitably be a part of being together. Yet how you deal with those differences is often more important than what the differences actually are. Marriage counseling helps couples manage their conflicts in a more constructive and loving manner. Couples finding themselves in disagreement they can eventually grow closer together rather than apart. Having the ability to talk things through in spite of this disagreement will help further strengthen the bond between couples.
Learn More About Marriage Counseling in Los Angeles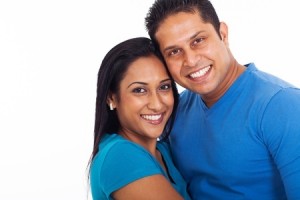 If you have been searching for a marriage counselor in Los Angeles, to help you address issues and meet your relationship goals, I can help. With offices in Santa Monica and Burbank, I believe strongly in the ability for marriage counseling to strengthen the foundation of a marital relationship and help couples achieve their unique goals. Regardless of the current stage of your marriage or the problems you are facing, I can help you discover your goals and achieve these through marriage counseling. To learn more or to schedule an appointment, contact me today.