How a Marriage Counselor Can Help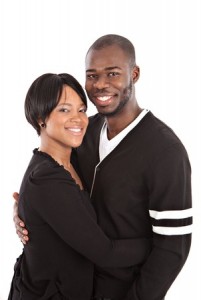 Marriage is a journey taken by two individuals each with their own personalities, interests, and boundaries. Like in any journey, the road is sometimes covered with potholes and obstacles. A marriage counselor helps married couples to identify roadblocks in their relationship and find ways to work through these issues.
As a highly effective couples counselor with over ten years of experience working with couples and families throughout Los Angeles, I can help couples in all stages of life address the issues they may be facing. I have devoted my life and my practice to helping couples manage the challenges in their relationships and find new meaning in their marital bond. If you are looking for a marriage counselor in the Los Angeles area, call me today. With offices in Santa Monica and Burbank, CA, I have the skill and experience needed to help you address your relationship concerns.
The Role of a Marriage Counselor
A marriage counselor helps couples in many ways when providing couples therapy. From acting as a mediator to helping individuals realize hurtful behaviors, a counselor should offer the necessary guidance to work through the painful struggles. Some of the ways in which a marriage counselor helps could include:
Filling in the gaps: For a marriage to succeed, a channel of intimacy between two people needs to exist and be nurtured. The counselor needs to be able to see the state of the channel in a couple and know how to address what is missing. Identifying what is missing helps a couple's relationship become whole again. In this way, a marriage counselor can assist in mending what is broken in a relationship.
Creating a Relationship lifeline: Sometimes, it is not enough for a couple to talk things through. Often times, negative feelings dominate conversations, which leads to constant fighting. A marriage counselor needs to be experienced enough to help couples get out of a perpetual state of unhappiness and conflict. This means that he must have the ability to go beyond the content of what is being argued about, and instead work towards a more emotional awareness and discover the root causes of problems between couples.
Serving as your compass through difficult conflicts: Conflicts between couples create distance to the point that individuals become alienated from each other. Infidelity, lack of passion, and conflicts over child rearing are just some of the specific conflicts that lead partners to become strangers and eventually go their separate ways. A marriage counselor should know how to help you move through and deal with these issues. He can help you look at shared experience in the midst of conflict and address concerns that create the division in the relationship. By identifying what is wrong, you will be able to set goals and see what needs to be done to move in the right direction.
Addressing the family system: Problems between couples are not limited to the two married individuals. Children are also affected by marital rift, often as much as or more than the couple themselves. An effective marriage counselor must be able to address concerns that help affect the whole family as well, whether this may be dealing with disagreements that are brought about by difference in parenting style or ensuring children do feel they are the cause of marital problems. A marriage counselor can help you find a common ground when it comes to dealing with children, ensuring the best outcome for the entire family.
Learn More About How a Marriage Counselor Can Help You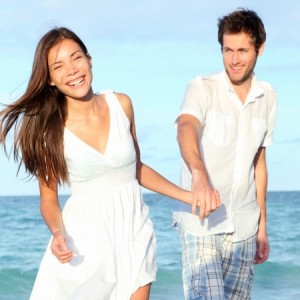 Keeping a marital relationship strong and unwavering is not an easy task. There will always be problems along the way. Seeking the help of a marriage counselor is a step in the right direction when you want to preserve and strengthen your marriage. To learn more about the roles that a marriage counselor can play and how marriage counseling can help you specifically, contact me today.
As a leading Los Angeles couples and marriage therapist serving couples in Santa Monica and Burbank, CA, I have helped many couples to recognize problems in their relationship. Whether you are able to overcome issues and move forward in their relationship or you need help parting ways in an amicable manner, I can help. Call today to learn more about my Los Angeles couples and marriage counseling services and how I can help you.