FAQs When Considering a Parent Coach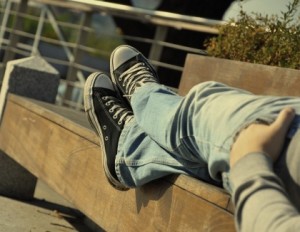 Today, more and more people are becoming familiar with the notion of a parent coach and with the advantages of working with a one. At the same time, many parents also have questions about what a parenting coach can do and how working with a parent coach can help. Some of those more frequently asked questions can be found here, along with answers to these commonly asked questions.
If you would like to speak with a parent coach for help addressing the issues that arise when parenting teenagers or adolescents, contact me today. I can provide a free initial consultation and answer all of your questions to help determine whether parent coaching is the right choice for you.
How is a parent coach different from a therapist?
A parent coach is someone who provides structured guidance that is focussed and short term in nature. The objective of a parent coach is to help parents discover what the logical next steps are for addressing their concern or dilema and empowering them to take those steps.  This coaching is meant to strategize with particular parenting situations that arise. The coaching may also involve necessary changes or modifications to the existing way of parenting.
A therapist, on the other hand, is someone who diagnose and treat a variety of issues with which a particular person may be struggling.  If at any stage of coaching I feel that therapy is more appropriate, I will help you find a qualified therapist in your area.
What benefits does a parent coach offer?
Working with a parent coach offers a number of important benefits. First, they can provide a fresh perspective on existing concerns or problems. This can lead to new steps that can be taken, new strategies that can be attempted, and a new way of getting through an existing stalemate or rut. Particularly when it comes to parenting teenagers, a parent coach can help bridge communication gaps and can help foster a home environment with less conflict.
A parent coach can also help to keep things in perspective by identifying which concerns are relatively typical, as well as those which are atypical. A parenting coach can apply relevant knowledge, training, experience, and expertise when addressing an issue or concern and determining the best steps to overcome this.
When do people usually turn to a parent coach?
People can turn to a parent coach for help in a number of situations.
Sometimes, people turn to a coach when they notice changes in the behavior of their child. They ask the parent coach to help them explore the possible reason behind such changes, and whether or not they warrant finding more resources to address the changes.
Other times, people turn to a coach because their child is having some trouble in school, either with classmates or with schoolwork.  This can include helping parents to navigate a resistant school system and learn how to get the school onboard with addressing your child's needs.
Another situation involves parents turning to a coach during a separation or divorce. In this case, they are looking for a way to create a parenting structure that offers the child or children support during a difficult situation.
What sets you apart from other parent coaches?
My background, experience, and frame of mind as a parent coach set me apart from others. I have over 20 years experience working with young people as they go through their daily lives. My work as an high school educator, therapist and group leader have provide a unique insight into how best to help parents when it comes to dealing with difficult circumstances, even those that may feel overwhelming. In addition, I specialize in helping parents with pre-teens and teenagers.
How long does parent coaching last/How many sessions do we need?
Each parent coaching session lasts for 55 minutes. The exact number of sessions needed will depend on the specific situation and issues being faced. Some parents may be dealing with a more limited situation, and may be focused on learning how to best respond and what next steps to take. Other parents may be seeking help for something more involved, and may need ongoing assistance and guidance from a parent coach regarding a more complex and difficult parenting concern. Examples of these situations include reducing the impact of an ongoing separation or divorce or issues with a resistant school system.
Does the parent coaching process include email communication?
There are some packages that exist which include the use of email for communication. In these cases, questions can be sent to me via email. This allows us to address questions that arise after the conclusion of a coaching conference or questions that come up in between sessions.
Can coaching take place even if only one parent can participate?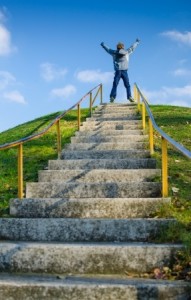 As a parent coach, I prefer to have both parents present during all of the coaching conferences. My structure of performing coaching sessions via the web offers a flexibility in timing and location that typically makes this very possible. However, if there are occasions when only one parent is available, I can carry out the coaching with the parent who is able to be present.
What is the goal of the free 10 minute session?
My free 10 minute session has three objectives:
I like for us to have the opportunity to talk so that you can get to know me. From this session, you can have a better idea of whether I would be a good fit for what you need in a parent coach.
The session will give you a better feel for the video conferencing format, and help you determine if this format feels right for you.
The session will help me to get a sense for your concerns or problems, so that I am in a better position to advise you during the regular scheduled coaching session.
Learn More About How a Parent Coach Can Help
If you have other questions and would like to find out more if parent coaching is the best choice for your needs, contact me online or by phone today. I look forward to working with you and helping you get the answers and advice you need.