What Conference Parent Coaching Is & How it Helps with Parenting Teenagers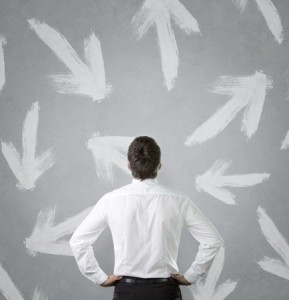 Parenting teenagers and young people can be a difficult experience for many.  Even the best of kids will have moments of resistance, anger and struggle to make good choices.  Parents often receive confusing advice from different people and other sources about parenting teenagers, but much of this may not be very helpful when it comes to a particular situation. Conference parent coaching allows parents of adolescents and teenagers to seek advice from someone with the right qualifications and relevant experience. As a parenting coach, I am someone who understands how hard parenting teenagers, adolescents, or children can be. My work as a therapist, educator and group leader gives me the resources to lay out a plan for alleviating the parents' concerns, improving their home environment, and enhancing family relationships.
If you would like to learn more about how I can help you with the tough job of parenting teenagers, or other parenting issues, contact me today to find out about my parent coaching sessions and options. I can provide a free initial consultation and help you determine if parenting coaching is right for you.
How Parent Coaching Can Help with Parenting Teenagers
Here are some of the benefits that parent coaching can provide when it comes to helping you raise your teenager and deal with tough issues and concerns:
Focused & Immediate Guidance for Parenting Teenagers & Addressing Issues
Focused and immediate guidance is important because each parenting situation is different. There will be different issues and concerns that apply to any family at any given time. It is important to address concerns in a timely manner before they develop into bigger issues. I will begin the process by listening to you and trying to understand what the main concerns and issues are that you are currently facing. For example:
You may be having problems connecting with your child. This gap may have existed for a while and may be growing. I can help you come up with new strategies for connecting with your son or daughter.
Your family may currently be dealing with the process and consequences of a separation or divorce. I can help you find ways to shepherd your child through this difficult and often painful situation.
You may be having problems creating boundaries and developing an effective approach to discipline with a teenager. It is normal to meet resistance when trying to discipline or set boundaries for a child, but you can work through this resistance and succeed. I can recommend strategies for more effectively parenting teenagers and fostering discipline in your child.
You may be dealing with a range of other common issues, such as problems at school, trouble talking with your child about sensitive or difficult topics, and more. In all these cases, I can offer a focused approach to help you deal with the issues at hand.
A Sounding Board for Understanding 'Normal' Issues Faced when Parenting Teenagers
One of the main concerns when it comes parenting teenagers is that it can be difficult to know if your concern is one that is common to most parents or unique to your son or daughter. While typical concerns are still important, they are issues that are commonly faced when parenting teenagers. On the other hand, some concerns can be more serious and unique can lead to more serious consequences and should be addressed through psychotherapy. My coaching allows parents to know which category their concern falls under and help give parents peace of mind that they are making the right choices.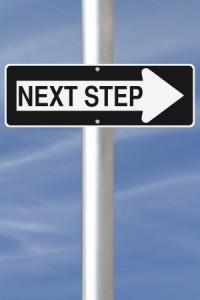 Concrete Next Steps for Parenting Teenagers & Overcoming Issues
Another benefit of parent coaching is that it helps parents figure out what to do next, when it comes to parenting teenagers and addressing particular situations. Parent coaching ideally provides concrete "next steps" for dealing with an issue. Discussing potential strategies helps parents to feel less overwhelmed and more in control of the situation. Specific responses can be suggested and applied to in the future and can resulting in a better the home environment and family relationships.
For answers to more of your parent coach questions, see my Parent Coach Frequently Asked Questions page.
Web Based Video Sessions for Effective Parenting Coaching
When it comes to offering guidance on parenting teenagers, I have found that web based video sessions offer a compelling range of benefits.
The video conferencing sessions can be set up very quickly, often within 24 hours of making the initial contact. This is important because it allows parents to respond to a situation quickly.
Another benefit to video conferencing is that physical locations and distance do not matter. The conference can be set up whether you are at home, the office, or elsewhere. Parents and coaches can even be in different locations and still be able to work together. What is important is that we can find a time where both parents can join together to discuss their concerns.
Additionally, holding the parent coaching conference online cuts travel time and costs. You will not have to worry about traffic on the way to our appointment, and you will not have to set aside time to come to my office. This makes the meetings easier to fit into your schedule.
Why I Offer Effective Advice on Parenting Teenagers
When I give advice on parenting teenagers, this advice comes from a strong theoretical and practical background. My 20 years of parent coaching, in both academic settings and private practice, have provided me with the knowledge, expertise, and experience needed to help.
I understand the different home and school environments that teenagers find themselves in most often, and I can apply this knowledge to the advice that I give. There are few concerns, scenarios, or issues that I have not worked with in the past when it comes to parenting teenagers. Also, I understand the communication gaps that inevitably arise between parents and their children, and I know how to successfully bridge and close these gaps. Finally, when it comes to communicating with parent, my coaching  is direct, focused, clear and concrete. I tell parents what their options are in any given situation and how they can best proceed.
Learn more about How I Became a Parenting Coach.
Contact Me for Help with Parenting Teenagers & Effective Parent Coaching
The job of parenting teenagers can truly be a difficult and complicated one. However, a parent coach can offer the concrete advice and help you need to address and overcome issues. To learn more or for a free initial consultation, contact me today online or by phone at 323-545-3562.
Learn More About My Parent Coaching Services: