How I Became a Parenting Coach
20 years ago, my work as a parenting coach began in an unexpected way. I was a high school teacher and a required part of the job were semi regular meetings with the parents of my students. Parent teacher conferences were often anxtiey producing for most of the parents who showed up for the meetings. No matter how well or poorly their son or daughter was doing, they showed up with a worried anticipation, not always looking forward to hearing the difficult ways their child needed to grow. And dreading even further a sense that something they were doing as parents was needing to be looked at.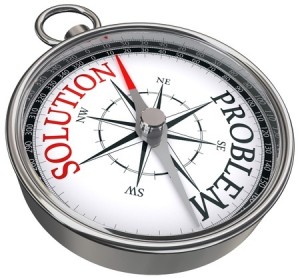 Those same parents could quickly sense, however, that I was dedicated to helping their kids thrive, both in school and in their daily lives outside of the building. They knew that I was not interested in passing judgment or lecturing them. Rather, I approached the conferences with a sense of where each adolescent needed to grow and collaboratively worked with the parents in helping them get there. More often than not, the discussions went beyond mere academics and grades as my role became more of a parenting coach. Parents opened up about the issues and struggles their sons and daughters were facing in life and how it was impacting the parents and entire families.
Although sometimes issues warranted working with a therapist, most often they were universal issues that most parents of young people face. They were concerns that form part of the journey from early adolescence to the sometimes turbulent and tumultuous teenage years. We discussed topics such as discipline, limit setting, and resistance to participate in family activities. Other times parents wanted guidance on how to talk with their kids about issues of alcohol, drugs, and sex.  Parents in the process of divorce wanted feedback on how to deal with their child's pain and then eventually how best to structure a blended family.
As both a therapist and an educator, I could bring a real life expertise to their concerns and provide a sounding board.  Eventually, I solidified this role as a parent coach. Parents needed to share their concerns, frustrations, thoughts, opinions and ideas with someone who knew how to listen and advise. This is what I did then, and this is what I continue to do today as a parenting coach. If you are interested learning more about how a parenting coach can help your family, contact me online or by phone to schedule a free consultation to discuss your needs.
How a Parenting Coach Can Help
As a parenting coach, I believe that many parents could be helped greatly, if they could experience the kind of conferences that I used to have with the parents of my students. It is common for parents to want help when trying to figure out what to do when their sons, daughters, or families are confronted with challenging issues. Too often, they are not sure where to turn to for the help they need.
A parenting coach understands how teenagers and young people tend to lead lives full of highs and lows and how to best deal with this roller coaster ride. Parents can bounce ideas off a parenting coach. A parenting coach also helps to keep things in perspective and reminds parents to keep their eye on the bigger picture and longer term goals. An effective parenting coach can be direct and tell parents what they need to hear in a way that they can hear it and be motivated to grow.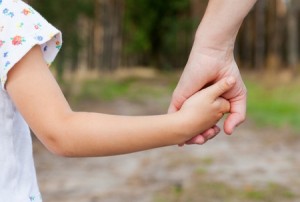 All of the above and more go into my parenting coach conferences today. This means that I work with parents who are looking for guidance, support, and clear "next steps" from a professional who possesses the experience and expertise they need. I help and advise them as we look for ways to make the process of raising a child or parenting teenagers more workable and more successful.  As a parenting coach, I remain deeply committed to the task of helping parents and their kids to develop stronger, closer, and more meaningful relationships with one another. With 20 years of working with young people and their families, I can offer a fresh perspective and new ways of looking at things that help a great deal.
The Importance of Online Parent Coach Conferencing in Today's Busy Environment
In today's overscheduled environment, family life and schedules can get hectic. This can make it very difficult to set up parent coaching conferences in person where everyone can meet together in the same room. In turn, this often delays and postpones much needed discussions, which leaves important issues and concerns unaddressed. This is why I offer the alternative method of handling these parenting coach conferences through online video conferences, which allows us to get started quickly.
Today, most of the parenting coach conferences that I do with parents take place through the use of online video conferencing. For kids and adolescents who require therapy for more serious issues, they require meeting with a therapist in person. However, when it comes to conferences with parents, it is most important to get started as quickly possible and begin discussing concerns immediately. It is with timely feedback and support through professional parent coaching that parents can keep concerns from growing larger than is necessary.
Contact Me to Learn More About Parenting Coach Services
If you are in need of a parenting coach to bring about a new perspective and help you address family situations and concerns, it is important to act quickly. Contact me today for a free initial consultation and to learn more how my parent coaching services can help.