Speaking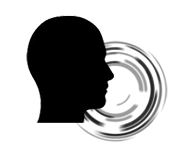 After many years of working with teenagers, parents and couples, I have a clear sense of the issues that have to be embraced. It's a pleasure to talk to groups both large and small in discovering ways to navigate these relationships. My goal with speaking is to provide focused, informative discussion giving parents and couples skills they can use.
Although I often am asked to speak on specific topics, I am currently offering two important speaking engagements:

"Teenage Confidential: The Five things Every Parent needs to Survive the Teenage Years"
At a time when there are more than enough theories of parenting, it can be tough to know how to avoid the biggest struggles and master the basics. In my years of working with teenagers and their parents, there are some key skills that make a considerable difference in your relationships. This important, often fun discussion helps parents distill the information down to the five things they can master to have a solid, often harmonious relationship with their teenagers.
"Divorce: Making It Through the Challenge of Changing Your Family"
Divorce is one of the hardest things your son or daughter will experience. But they can get through the experience and maintain a healthy relationship with both parents. There are specific strategies that parents need to know and implement in order help their children through this difficult time. Parents leave this talk with a clear sense of how to proceed through the process of divorce while maintaining support and emotional safety for their children.
Other issues on which I can speak:
• Building genuine self esteem
• School success and navigating school systems
• How to take steps on Drug and Alcohol Concerns
• Discipline
• Talking to teenagers about Sex and Sexuality
If you are interested in having me speak to your organization, contact me at 1-323-454-3562.