What Sets Me Apart as a Teen Counselor
The teen years are a time of rapid and incredible growth. Many families struggle with this turbulent time; and who can blame them? Teenagers are transitioning from the child you knew to the adult you will come to respect, while making more than a handful of mistakes along the way.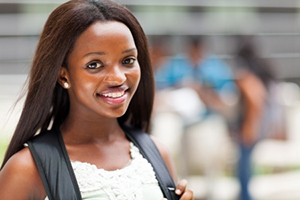 A teen counselor needs to do more than hand down recommendations and promote platitudes for families to work better together. A teen counselor needs to understand teenagers. My combined eighteen years as a high school teacher and counselor in the Los Angeles area have given me the wisdom and experience needed to find real ways into the minds of teenagers. In the Burbank and Santa Monica areas, contact me today to learn more about my counseling services to discover how teen therapy can help your family.
Important Aspects of My Teen Counseling Service
It is important to remember that no matter how difficult the teenage adolescent years are, teenagers are still young adults seeking respect and validation. The key to reaching and helping them through their struggles is to see and honor who they are. A good teen counselor will meet teens and adolescents on their level, and then provide guidance, instruction, and leadership once mutual trust is reached. As a therapist, my ability impact a teenager comes from the interest in connecting with them, rather than simply being another authority figure. Therefore, the first step in successful teen counseling is to gain trust in one another.
I "get" teenagers and adolescents:  In addition to becoming a teen counselor, I worked with teens for 14 years as a high school teacher. I saw both the low points and the amazing achievements of which teens are capable. Working with teenagers is about helping them understand the blocks to those high points and striving to regain them.  My experience in the classroom has been a gift in the therapist's office because it allows me to see the whole picture of the teenager in front of me. I have a clear sense of the challenges and the realities of their daily lives.
I am passionate about helping parents get through this time: Parents must always be a significant part of any teen's improvement. Teenagers are growing from the children you have raised into the adults you will one day rely on, and this transition can be difficult.  The major task for parents is to keep the emotional connection with their teenagers in both the good times and struggles. For this reason, I aim to involve the parents throughout treatment because it is essential to achieve lasting healing.
I have extensive training in Gestalt Therapy with Adolescents: I have trained with many of the "greats" of adolescent, adult, and couples Gestalt therapy, both in Los Angeles and abroad. This model focuses on discovering where the teen is emotionally and better understanding their experiences in life. From there you build the trust needed for them to invest in themselves and become interested in changing for the better.
Reach out to a Different Kind of Teen Counselor Serving Santa Monica & Burbank, CA
If you would like to learn more about my services as a teen counselor, contact me online or by phone today. With offices located in both Santa Monica and Burbank, California, I can work with families and clients from throughout the Los Angeles area. Contact me today to discuss your needs and how we might work together.